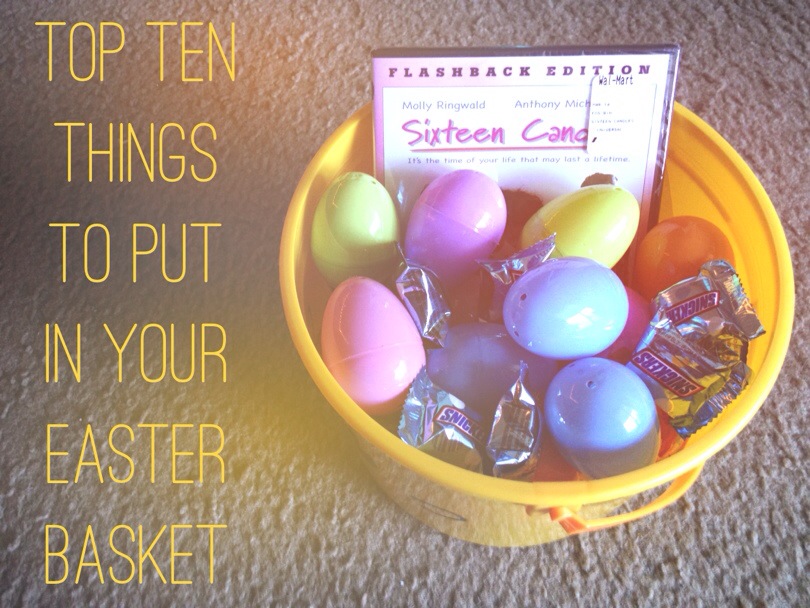 1. Start with the basket itself. Make it a multiple meaning Easter basket. (A plant pot for the gardener, a mixing bowl for the baker, a helmet for the jock)
2. Chocolate candy (in the shape of a bunny, a cross, an egg, etc.)
3. Non-chocolate candy (I highly recommend starburst jelly beans or sweet tarts)
4. A fun little toy (water gun, play dough, whistle)
5. eggs eggs eggs (this is where you stuff the candy)
6. Green green fake grass (or green tissue paper)
7. A favorite DVD (think of the $5 bin at Walmart)
8. A pair of Easter themed panties or socks
9. An additional mini chocolate (say a yummy hello to mini snickers or butterfingers)
10. A funny shaped (over sized) Easter egg like a Darth Vader head.
xoxo,
Adora