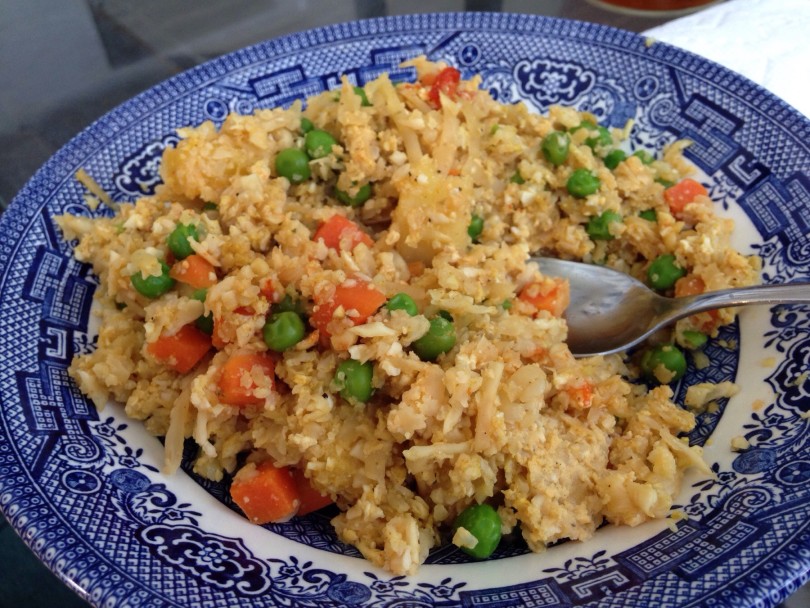 This recipe is legitimately one of the easiest things to throw together.
Ingredients:
-Riced Cauliflower
-Frozen Pineapple
-Frozen Peas and Carrots
-Eggs
-EVOO
-Sesame oil
-Salt and Pepper
-Curry Powder
-Soy and or Teriyaki sauce
Directions:
Throw the riced cauliflower, frozen pineapple, and frozen peas and carrots into a pan over medium/medium-high heat, with some toasted sesame oil and evoo. Stir as it cooks. Add salt & pepper, soy & teriyaki sauce to taste. When the cauliflower is almost done, move everything to the side and crack two eggs into the pan and scramble. Finally, add some curry powder at the end, mix through and serve.
Easy Peasy.
xoxo,
Adora