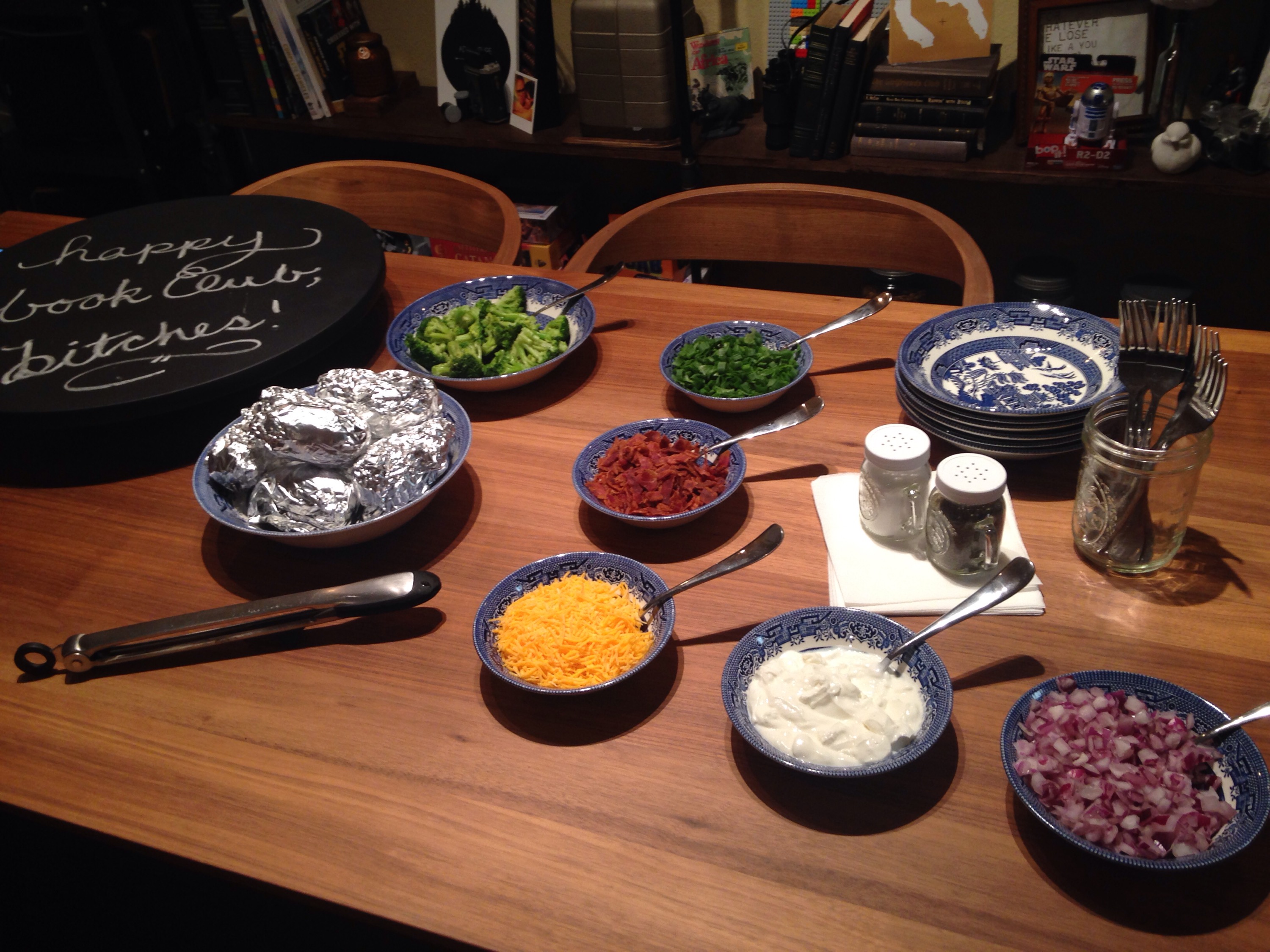 Before we moved into our house, I had one final book club meeting in our old apartment. There was wine as has always been standard, but I wanted to go out with a bang and so I served a baked potato bar. It was a hit as I'm sure every halfway decent baked potato bar in the history of man has been. So, I want to share with y'all a few tips on how to successfully serve this delicious treat. Also, please note my classy chalkboard sign welcoming my guest; sorry mom!
1. Bulk cool your baked potatoes in foil in your crockpot. It makes life much simpler.
2. Sour cream, bacon pieces, and green onions must be available. That's the most delicious flavor combination in my humble and correct opinion.
3. Broccoli and melted cheese are another classic combination a lot of people who grew up eating Wendy's enjoy
4. Some good chili and red onion should round out the options list for those seeking the heartiest combination available.
The great thing about this is it's very little work, just a lot of dirty dishes, but that is future you's problem, so ready the potatoes and send out some invites.
Then let me know how it went. Enjoy!
xoxo,
Adora