I'll go more into this later, but for the last few months I've been trying to eat more Paleo after a month of Whole 30. So, the other week I got around to making this little gem. Probably more work than it's worth, but if you like to meal prep your breakfasts for the week, this could be the way to go.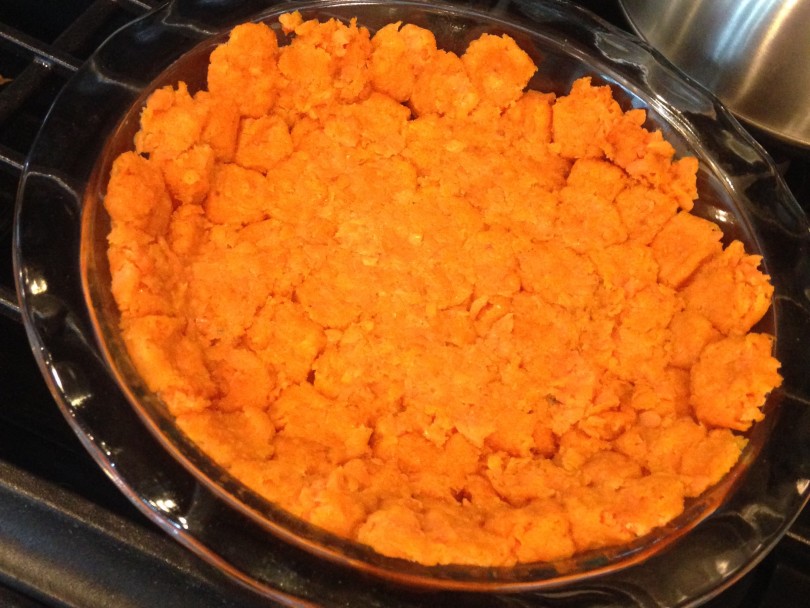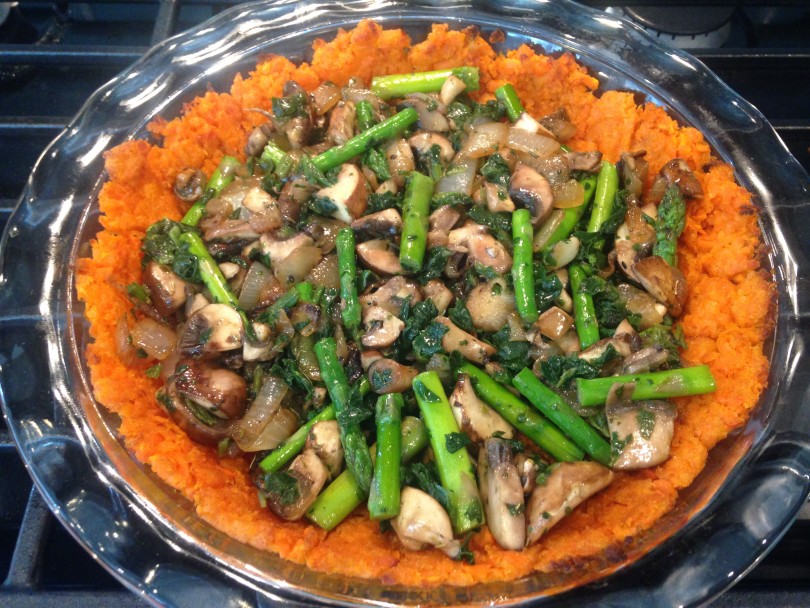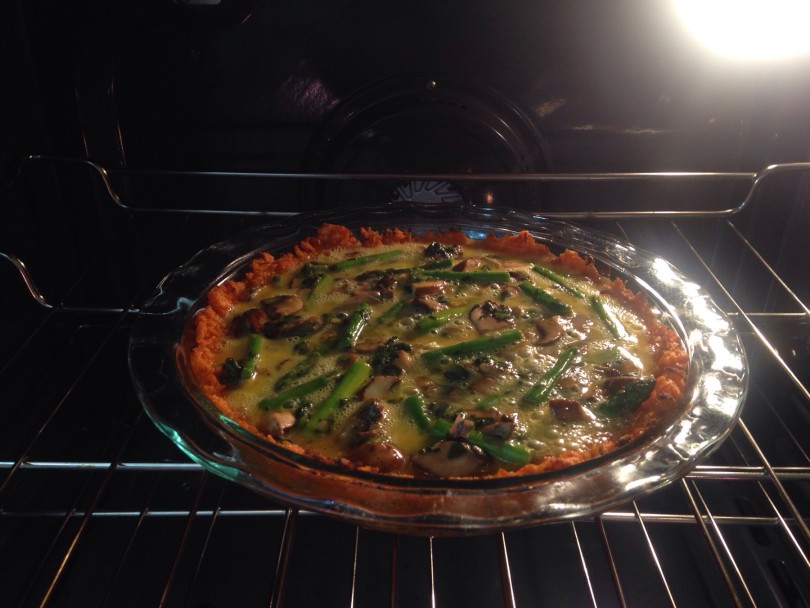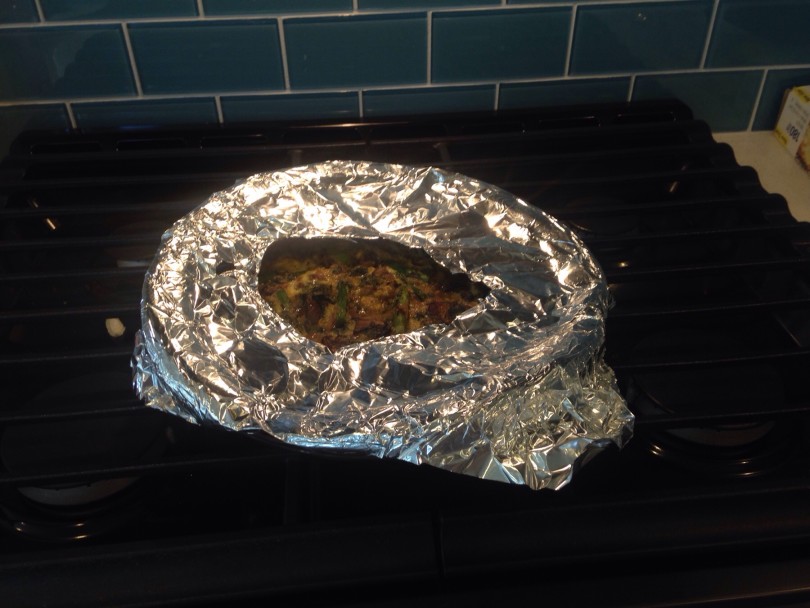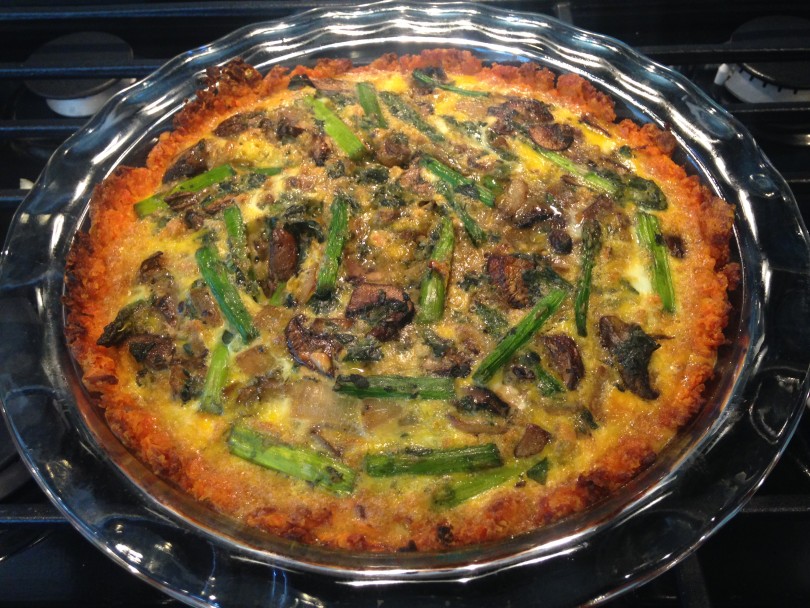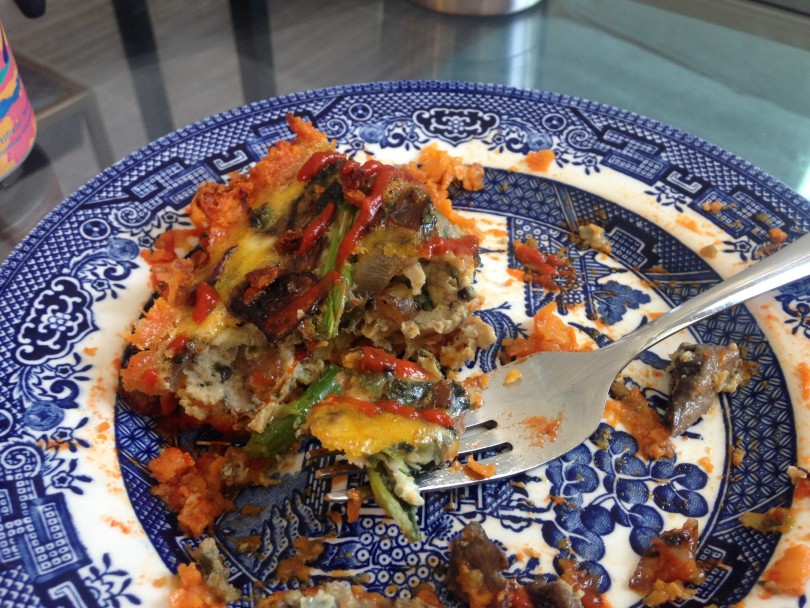 *pro tip: if you want to blog about making this, maybe remember to take the picture BEFORE you're halfway though with your piece.
Ingredients:
– Frozen organic Sweet Potato tater tots
– Frozen Spinach
– Chopped Asparagus
– Chopped Mushrooms
– Garlic
– 4 to 6 eggs (scrambled)
-Sriracha (optional)
Directions:
– Fresh your mostly thawed sweet potato tots into a pie dish. You don't need oil since these usually have a lot of oil in them.
– Bake this according to package directions plus however long it takes for the center to get firm – this might take awhile but you'll regret a soggy crust
– Sauté all the veggie filling with garlic and then toss into the pre-baked crust
– Scramble the eggs and pour over the veggies until it fills the pie
– Bake at 350 for 30-60 minutes until the whole is set. (My edges started to burn before the center of the pie was set so I wrapped some tin foil around it exposing the middle to the oven heat)
– Serve with Sriracha
– Smile & enjoy
xoxo,
Adora