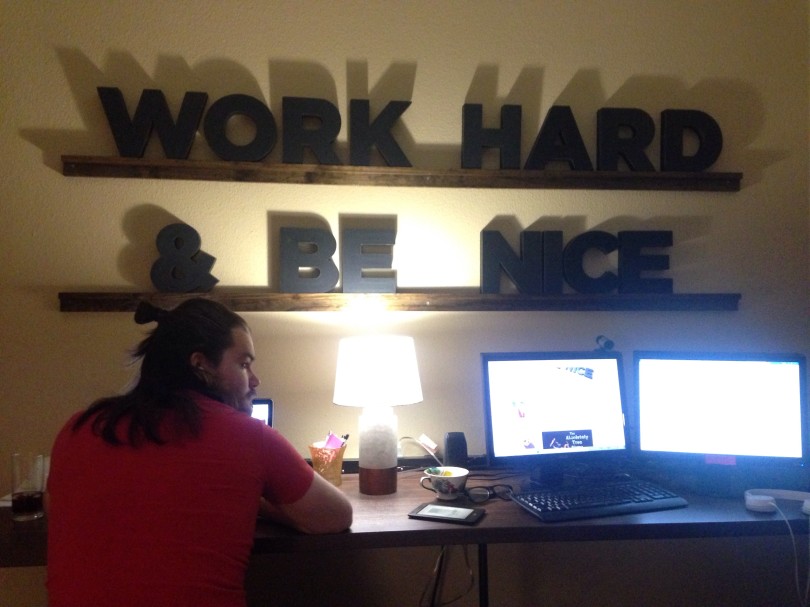 I wont sport with your intelligence by telling you how to screw two 1×2's together at a 90° angle. It's pretty straight forward, but then again, I didn't actually have do it. Handy handsome husband perks, you know?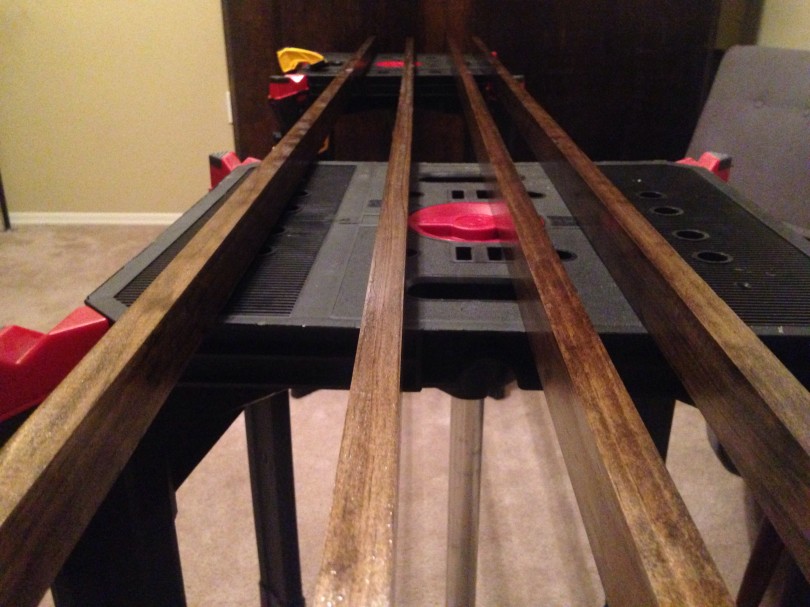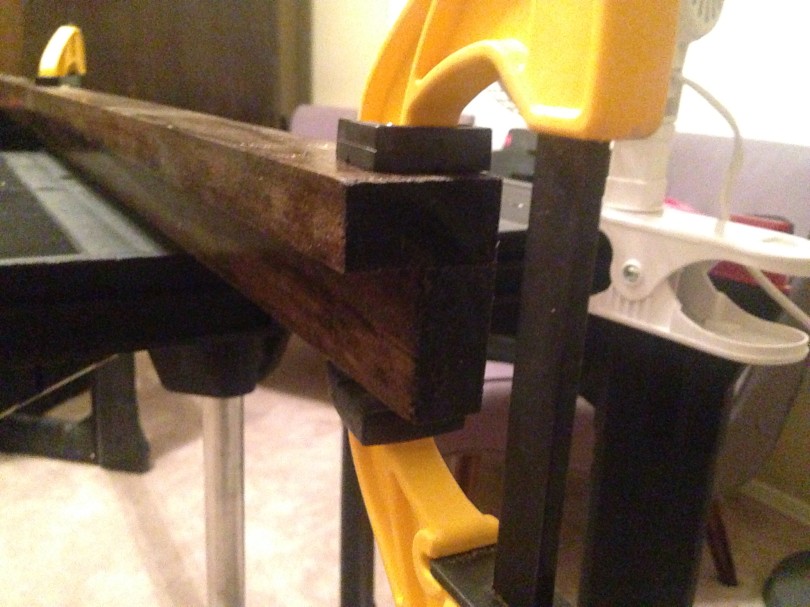 Anyway, for about $20 of wood (we had the stain & screws on hand) we made two 7 ft. long frame ledges to go above our standing desk.
Josh got 4 – 8ft 1″x2″ pieces and cut a foot off of each, stained, sealed, and screwed them together. Then, he screwed those into the wall above the desk.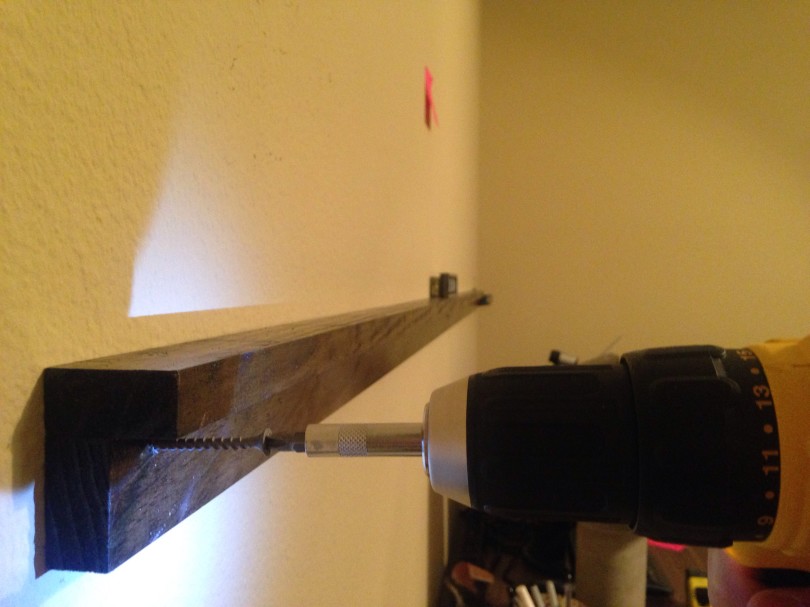 I'm so pumped about how this turned out. I love the way the letters shadow the wall when the overhead light is off and our work lamps are on.
This whole project ended up costing about $65. $45 for the letters (found on clearance at Joann's for $3 each) and $20 for the wood. Not bad given how much wall it covers.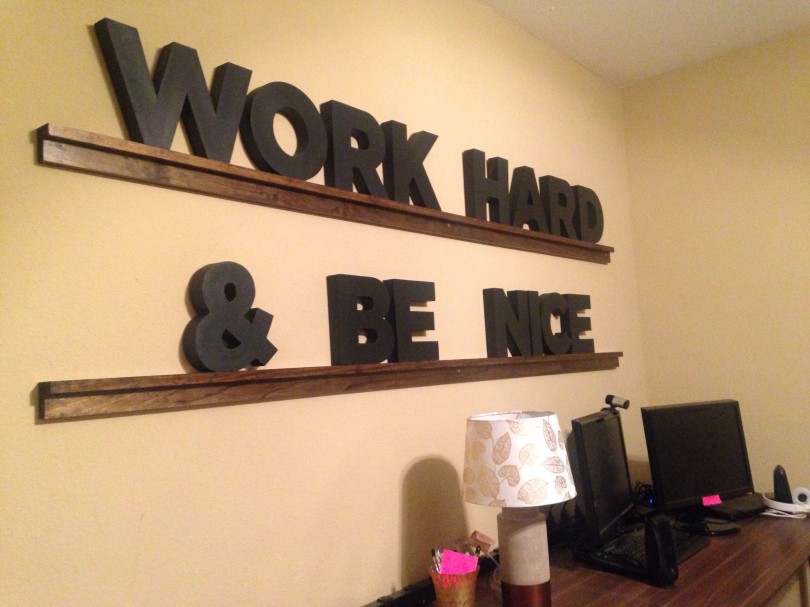 Just like that, this has become my mantra for my work life and really, many other aspects of my life as well. I've messed with the spacing on the letter a few times a day for many many days. Probably will continue to do so. World without end.
Work hard & be nice, little babies. Until next time…
xoxo,
Adora