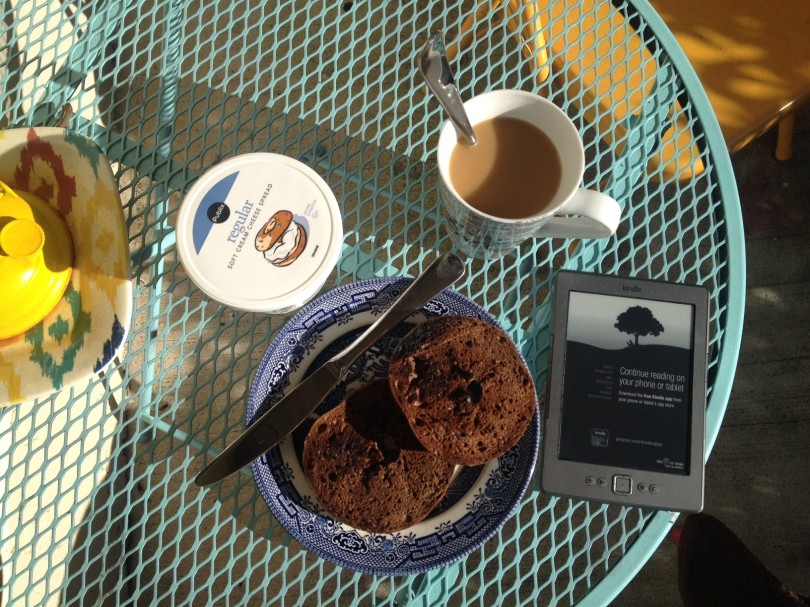 Pumpernickel bagels. Nothing reminds me more of Saturday mornings with my dad when I was growing up, than a toasty warm pumpernickel bagel with cool cream cheese, perfectly sugared & creamed coffee and the newspaper.
My Pop's favorite, pumpernickel bagels were just called "bagels" in my home when I was young. I think it was the only kind of bagel I even tasted until I was a teenager.
I was thinking about him this morning, I got up early and went to the closest bagel shop that has pumpernickel, picked up a half dozen and immediately put each one in a separate sandwich bag – just like my dad would do on Fridays on his lunch break.
The rest of my simple morning was spent eating a bagel on my porch, drinking coffee, and reading my kindle (it's not the newspaper but it's close) while Josh slept in after his late night delivering pizza.
This is my peace. What's yours?
xoxo,
Adora